How to Start a House Cleaning Business?
It is estimated that the home cleaning industry will generate $943 million in revenue in 2019 and will have an annual growth rate of 2.8% from 2014 to 2019. If you enjoy cleaning homes and helping others, this is a great time to start your own house cleaning business. Learn how to start a house cleaning business in the following steps.
Creating a Cleaning Company Business Plan
When it comes to business planning, you have to include information about your mission, your target market, the competition in your local area, cost of starting up, projected revenues, marketing strategy, and business structure. Getting started might seem appealing, but creating a business plan will help you stay focused and even secure startup capital.
By performing a market study, you can find out if your business is viable in your local area. It is important to know how many houses there are in the area before you hire your company. Do there exist any other companies in the area that offer house cleaning services? As a franchisor, you need to differentiate your business in a market that is dominated by franchises. For instance, you can differentiate by cost, quality of service, or even cleaning products.
Aside from deciding the area you will serve, you will also need to decide how far you will travel to get a job and under what conditions you will work. For example, will you be available when the customer is at home? What will you do if the customer is away?
It can be intimidating for aspiring entrepreneurs to deal with the legal aspects of starting their own business. Legal business formation is essential for maintaining credibility and ensuring compliance with tax laws. It is the easiest and cheapest to start a sole proprietorship, but the liability for debts, lawsuits, etc. can be considerable. The risk remains with you. If you are unsure of what is best for your business, you should consult a lawyer. Protecting your assets and separating yourself from your business is easy with an LLC. If you want to do business locally, state-wide, or federally, you must address various legal requirements. Your state may require that you obtain a business license and/or business insurance before signing clients.
When planning your business, take business accounting into account. For handling the finances, opening a separate bank account is a good idea. Employers can be paid, expenses can be submitted, and quarterly taxes can be prepared using this tool. Estimate your income before conducting your competitive analysis so you can use this information to set your rates.
Costs of starting a house cleaning business
The owner of a small business may forget to take all business expenses into consideration. In particular, you can get into a housecleaning business with low barriers to entry if you already have a reliable vehicle that has plenty of space for the cleaning supplies and equipment you need. The legal fees can be as little as $1,000, excluding the start-up costs.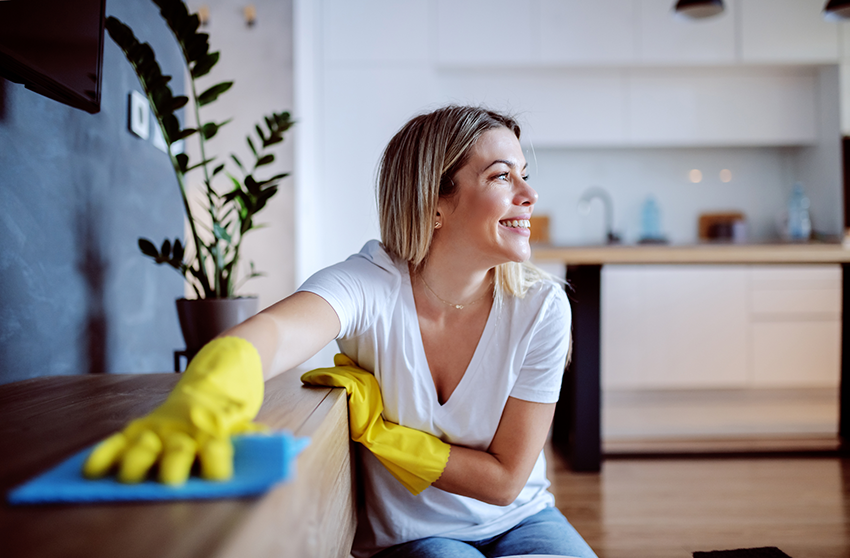 A Better Reputation Can Be Attained by Certified Businesses
When you own your own business, cleaning homes will become a necessity. Even if you are not required to complete formal education to work in the industry, certification can help you command higher rates.
The International Executive Housekeepers Association offers certification credentials to housekeepers across the country. Certified Executive Housekeepers and Registered Executive Housekeepers are the two paths to becoming an executive housekeeper. For either certification, you have to have worked as a housekeeper for at least one year as an entry-level employee in a hotel or business.
Ensure a Professional Appearance in order to Build Trust
In the past, your customers may have been unhappy with a poorly performed cleaning service, so you must work hard to maintain their trust in you.
Your uniform shirt should display your company logo and name in a professional manner. Signage should be placed on your vehicle. In addition to increasing your professional reputation, this also eases your neighbors' concerns about why you have entered their homes without their permission.