Home décor is one of the most trendy options in today's era. As technology and creativity extend, people's desire to get more effective looks in their homes to get increases. The homes become the reflection of the person's status and standard. Therefore, it becomes essential for you to make your house look expensive. But why?
This is because the luxury that you get from a premium house is far better than what you get through ordinary living. But unfortunately, most of the time, people consider luxury looks with expensive materials or designs that aren't budget-friendly. Often you rely on creating changes like installing a drop ceiling grid system, obtaining new wall paints, and changing floor designs.
But by equipping your house with special accessories, you can easily make your house look expensive. This also becomes beneficial for you in the long term when you need to sell a home. But what are those special accessories? Today's blog will help you to find out the accessories that can make your house look expensive. So let's explore.
Accessories to Make your House Look Expensive
Whether it's all about creating a look that can give you a better price for your home or want to give a luxury feel to your guest, expensive accessories are no longer the need to obtain your desired results. The small updates, and additions, can go a long way to create an impact on the visitors, increase real-estate value, and bring a luxury feeling.
But one of the main issues is often people don't know what they need as they don't plan. To begin with your selection process, you must need to know what you need. You must need to plan for the changes that you need to make in the rooms. This will help you to select the accessories that perfectly fit your room needs. But what are the special accessories? Let's know below.
1. Ceiling Lights
Ceiling lights may look like an ordinary accessory of any house but can give an incredible look when designed effectively. You need to go with the drop ceiling lights that give a luxury yet expensive look. This can not only become the focal point of your room but also brings more brightness that lets your room glow. Therefore, this special accessory is mandatory to obtain when looking to make your house look expensive.
2. Obtain Luxury Mirrors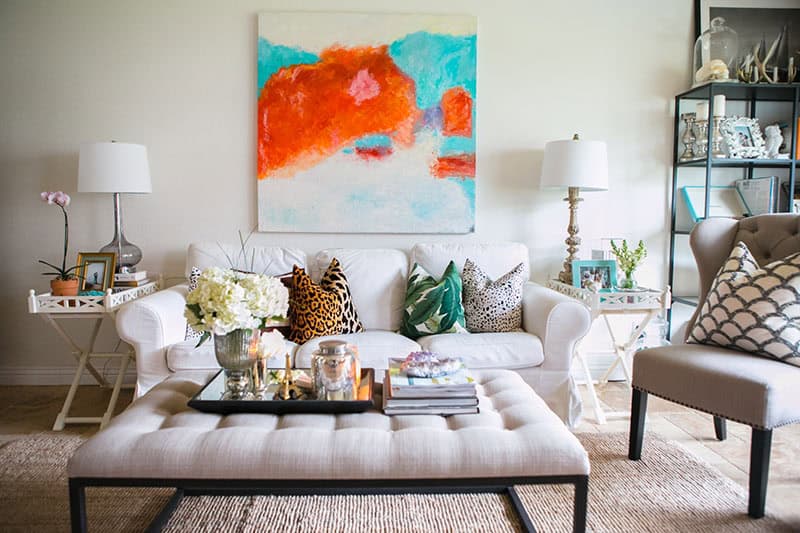 In a house hallway, the dressing table becomes the focal point for your guest. To make your house look expensive, you just need to adopt the latest round shape mirror with embedded lighting to give a luxury feel. This not only grabs attention but also lets you get a luxury look without spending thousands of dollars. Therefore, this is one of the most necessary accessories that you must have to increase your house's overall look.
3. Frames & Wall Arts
Wall arts and frames are some of the common and cheap accessories that give a great overall impact. You need to match your wall art and frames with the overall theme of your home to get an expensive look. Moreover, you need to select the right wall art to make it look expensive and attractive. For instance, you can choose an anime wall art or a famous painting that can make your house look more aesthetically pleasing.
This is one of the best ways to get the desired look hassle-free. However, ensure that you have enough budget to fill the extra expenses such as painting walls, designing tables, or obtaining room lamps.